Children's Dentistry – Beachwood, OH
Teaching Children How to
Care For Their Smiles
Our team at Orange Place Family Dentistry is passionate about helping our young patients learn how to take care of their smiles by focusing on oral health education alongside providing quality preventive treatment. Whether you have an infant, toddler, or teen, we offer a variety of helpful services to make sure that their temporary teeth remain strong so they can set the stage for healthy and beautiful permanent teeth to grow in. If you would like to schedule an appointment for your child, contact our dental office today for children's dentistry in Beachwood, OH!
Why Choose Orange Place Family Dentistry for Children's Dentistry?
Effective
Cavity Prevention
Focus on
Patient Education
Fun & Friendly
Dental Staff
Dental Checkups & Teeth Cleanings for Kids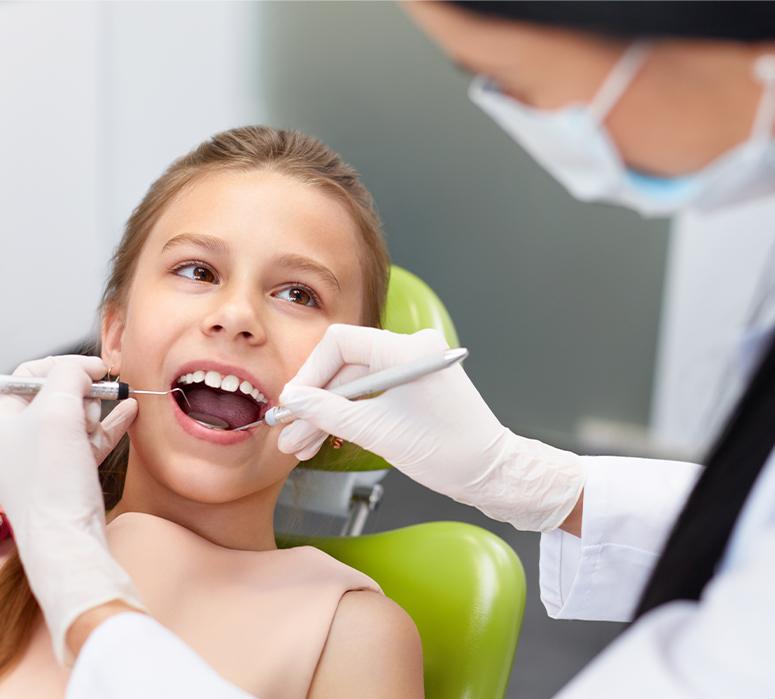 To begin your child's checkup and cleaning, we'll conduct a thorough examination of their teeth and gums as well as take digital X-rays to see if any problems are developing below the surface of their smile. If so, we'll go ahead and develop a treatment plan for them. If your child is comfortable with dental cleanings, we'll also be sure to polish and floss their teeth to remove any lingering tartar, plaque, and food debris to prevent cavity formation.
Dental Sealants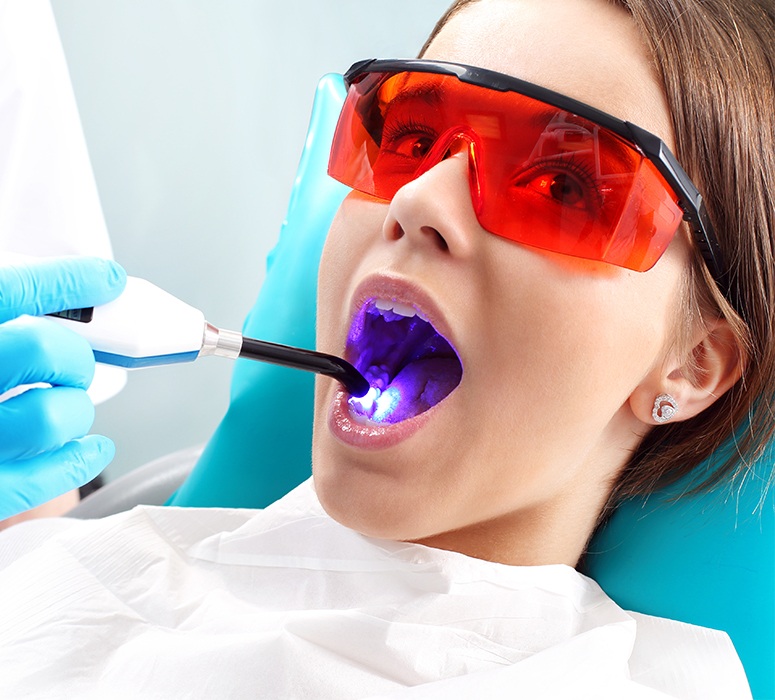 Cavities are one of the most common oral health problems among children because they're still learning how to brush and floss their teeth properly. Some children may also experience frequent decay due to having deep grooves and pits in their molars. In these cases, we can help protect their teeth with dental sealants. These act as clear, unnoticeable shields that keep food debris and plaque from building up, causing cavities to form. The process of getting them is completely pain-free and fast.
Fluoride Treatments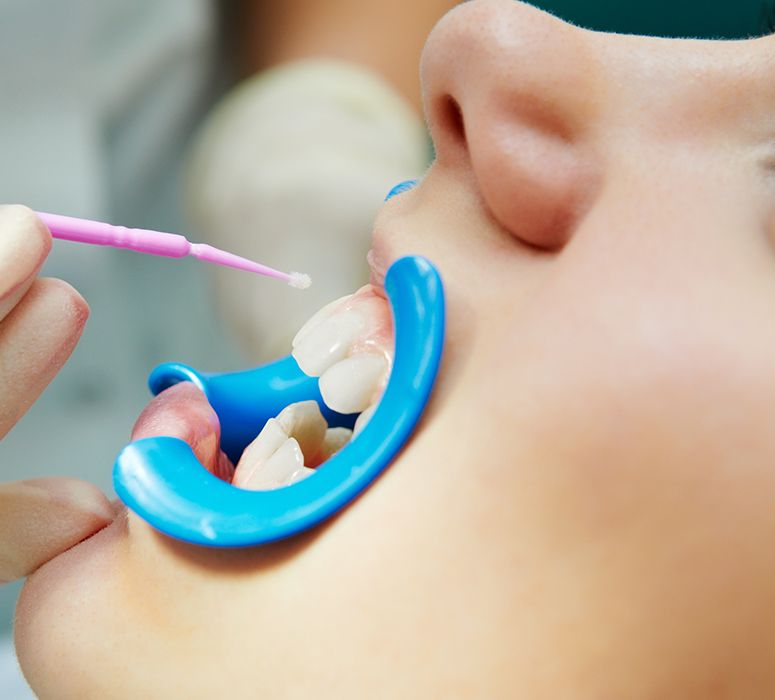 Fluoride is a naturally occurring mineral that's present in a variety of foods and products that your child uses. Without enough of it, their enamel can become weakened, making them more susceptible to cavity formation. In these situations, we'll likely recommend fluoride treatment, where we'll place a topical fluoridated varnish over their teeth to help guard them from harmful bacteria. It's completely painless and fast, so your child won't have to sit in the treatment chair for very long.
Tooth-Colored Fillings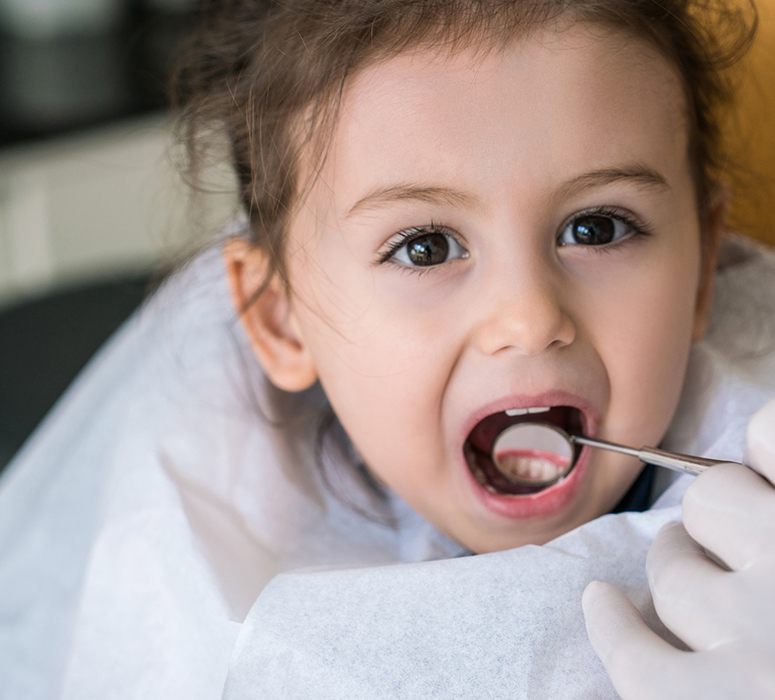 It's not uncommon for us to treat cavities in children. When we do, we utilize a biocompatible composite resin that's custom-shaded to blend-in with their other teeth. It chemically fuses with their natural enamel to provide a strong seal to keep harmful oral bacteria from causing further damage. Without highlighting damaged teeth, we can help your child's smile stay healthy and happy.
Athletic Mouthguards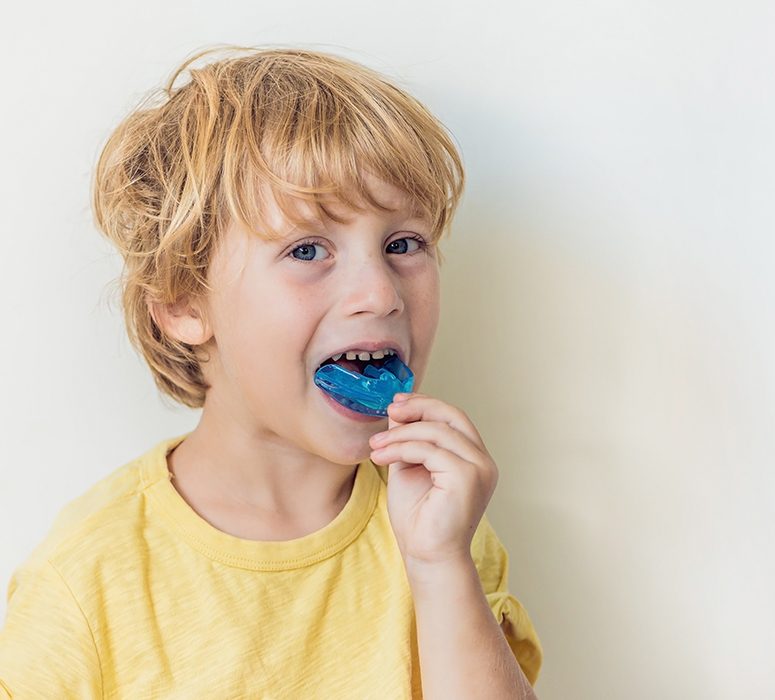 Is your child an athlete? The most important piece of protective gear for them to have is a protective mouthguard. At our dental office, we craft custom-tailored mouthguards that are specially made to comfortably fit in your child's mouth as they run, jump, and pass. We create them from durable materials that provide premium protection for their teeth, jaw, and facial muscles. Since we utilize a digital impression system, your child won't have to sit in discomfort with putty in their mouth either!