Veneers – Beachwood, OH
Correct Numerous Dental
Flaws at Once!
Did you know that your smile is one of the first features others notice about you? In fact, even your eyes might go immediately to your smile when looking at yourself in the mirror or in a photo. If that's the case, but you're less than happy with what you see, then veneers may be the solution you've been looking for! After all, they can correct numerous dental flaws at once, including minor misalignment, noticeable chips, and pigmented stains. To learn more, schedule a consultation with our talented cosmetic dentists or keep reading.
Why Choose Orange Place Family Dentistry For Veneers?
Top-Rated Dental Office
See Your Results Before Committing
Flexible Financing Available
What Are Dental Veneers?
Dental veneers are crafted from high-quality materials (like porcelain) and made to bond to the front-facing surface of your teeth. This conceals a wide variety of imperfections, including minor misalignment, small cracks and chips, and permanent discoloration. They have been, and continue to be, one of the most sought-after cosmetic dental treatments because they are versatile, lifelike, and can last for well over a decade with proper care!
The Process of Getting Veneers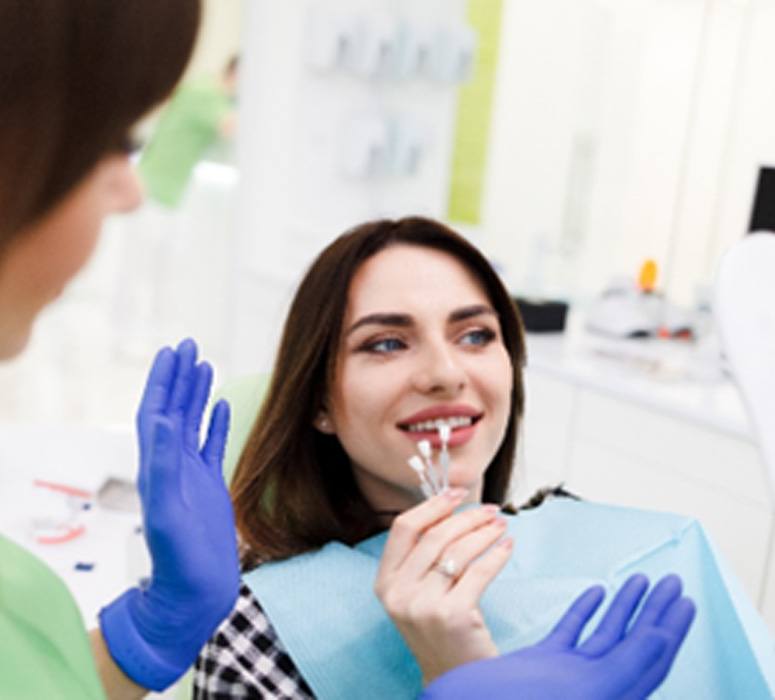 The entire veneers process starts with a consultation with our Beachwood dental team. This appointment is crucial because it allows us to learn more about your unique smile goals while also reviewing your dental history and assessing your dental needs. If we determine that veneers are the best treatment for you, then we will move onto the next step, which is preparing your teeth. At this time, we will carefully and gently remove a small portion of your enamel, take impressions of your teeth, and secure your temporary veneers in place. Then, all that's left to do is wait for your permanent veneers to arrive!
Once we receive your permanent veneers from the dental lab and confirm that they are perfect, we will schedule a time for you to return to our office for placement. Then, we will remove your temporary veneers and bond your permanent ones in place. The entire process can be completed in just three visits, which means you won't have to wait long to have the smile you've been dreaming of!
The Benefits of Veneers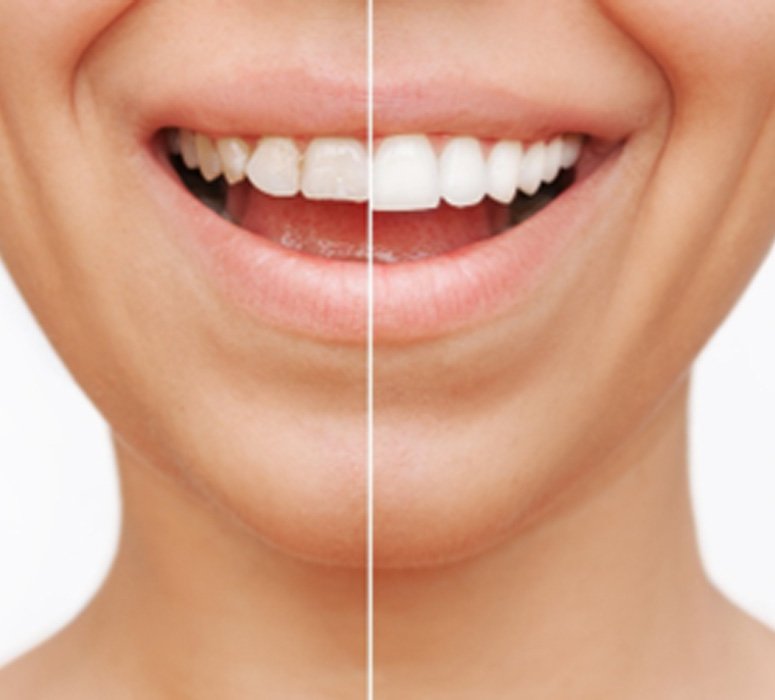 Patients who choose veneers enjoy several noteworthy benefits, like:
Versatility – Want to fix one flawed tooth? Maybe you want to completely makeover your smile. In both cases, veneers can help!
Complete customization – From the size and shape to the shade, every aspect of your veneers is customized to your specific smile goals.
No dietary restrictions – You won't have to skip your favorite foods because of your new smile. In fact, you can even drink coffee with veneers; they are stain-resistant!
Easy oral hygiene – Keeping your veneers in pristine condition doesn't require complicated oral hygiene regimens. Simply brush, floss, and rinse with mouthwash, as usual.
A 15+ year lifespan – With the right best practices in place, your veneers can last for well over a decade. Some patients enjoy theirs for 20+ years!
A quick treatment timeline – Veneers can often be placed in just three appointments. That means you could have your dream smile in a matter of weeks!