Sleep Apnea Therapy – Beachwood, OH
Get the Quality of Rest
That You Deserve
It has been found that 60% of men and 40% of women between the ages of forty and sixty snore. Not everyone who snores is diagnosed with sleep apnea. Snoring occurs when an obstruction blocks the airway and causes tissue in your airway to vibrate. On the other hand, sleep apnea occurs when your airway is completely obstructed for a period of time causing lapses in breathing and your body to react as if it is in a fight or flight response. Sleep apnea can cause serious health risks that may be deadly such as irregular heartbeat, hypertension, heart attack, diabetes, and stroke. Visit our dental office to learn more about your options for sleep apnea therapy in Beachwood, OH.
Why Choose Orange Place Family Dentistry for Sleep Apnea Therapy?
Putty-Free
Digital Impressions
Customized
Snore Guards
Experienced
Sleep Dentist
Signs of Obstructive Sleep Apnea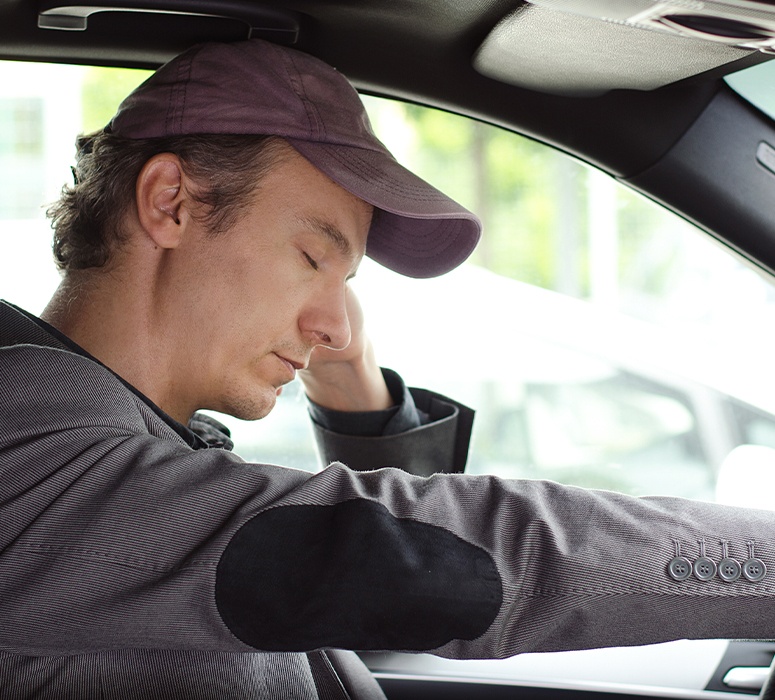 Some of the signs and symptoms you or a loved one may have sleep apnea may include difficulty concentrating throughout the day. Sleep apnea and snoring also cause problems and conditions for those people who may be bed partners of someone who snores throughout the night such as:
Fatigue and daytime sleepiness
Depression
Weight Gain
Loss of Libido
Memory Impairment
Fibromyalgia
How Dentists Help with
Snoring & Sleep Apnea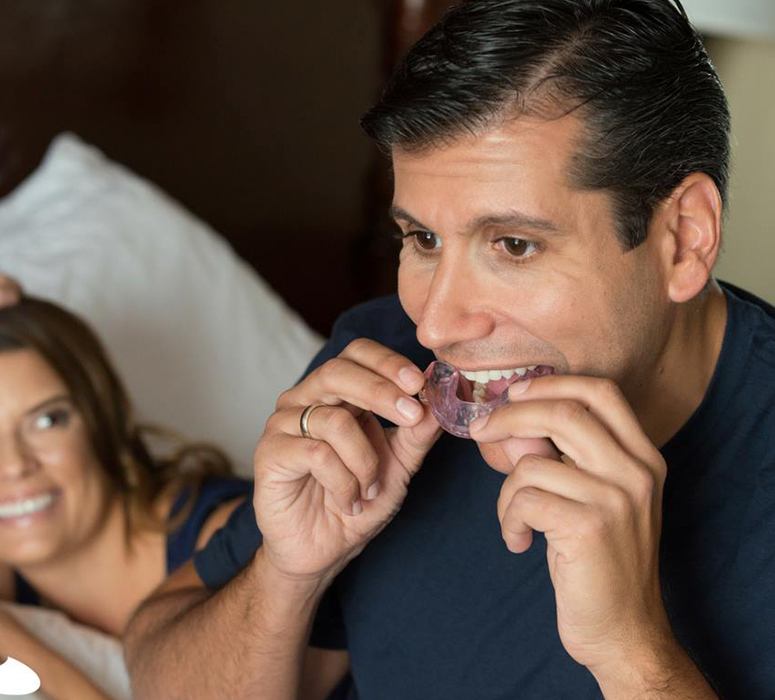 Obstructive sleep apnea is currently defined as a medical condition, but trained dentists also screen for the disease. Dr. Koops or Dr. Mollica may suggest an overnight sleep test, which is done at home and easy to complete. The data is then sent to a certified sleep physician who analyzes the data and suggests a treatment modality. Mild to moderate sleep apnea is treated with an oral appliance made by Dr. Koops or Dr. Mollica, and severe sleep apnea is treated with a CPAP machine.
As sleep dentists, Dr. Koops and Dr. Mollica have been trained to treat mild to moderate cases of obstructive sleep apnea. In 1995, the American Sleep Association (ASA) accepted oral appliance therapy as another treatment option for those people suffering from snoring and obstructive sleep apnea.
The oral appliance will work to keep your air passages open throughout the night. By keeping your airway open, it will prevent it from becoming obstructed, eliminate snoring, and give you the restful sleep you require to be healthy.
Many people who are dissatisfied with their current CPAP (Continuous Positive Airway Pressure) machine treatment and become non-compliant may be good candidates for the more comfortable and unobtrusive oral appliances.
Sleep Apnea
& Dental Insurance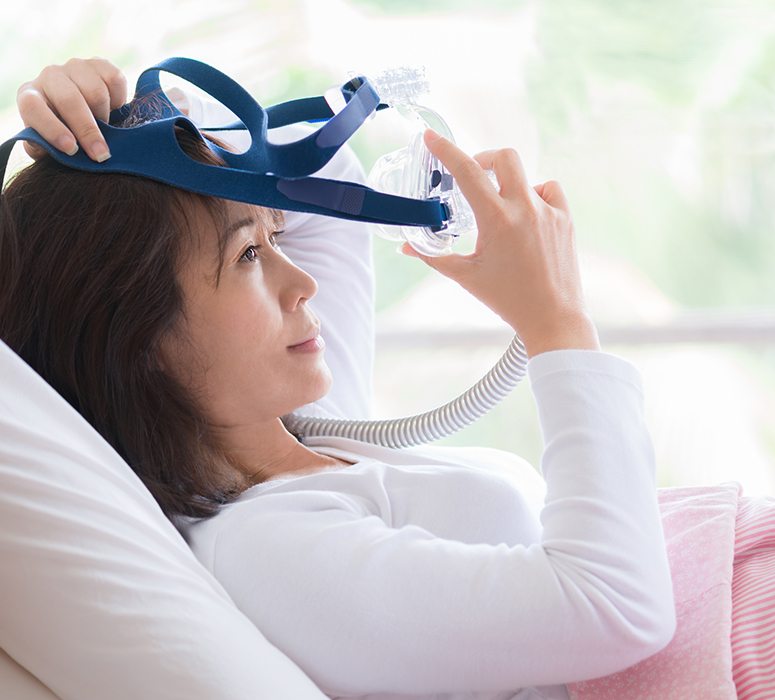 Because sleep apnea is a medical condition, it is often covered under your medical insurance, not dental insurance. Our staff will assist you in filing for a predetermination with your medical insurance.