One-Visit Dental Crowns – Beachwood, OH
Protecting & Enhancing
Your Natural Teeth
Whether you have a severe cavity with a large filling or a misshapen tooth that you find unattractive, dental crowns in Beachwood are a versatile treatment that can help. At Orange Place Family Dentistry, we craft our dental crowns in-office, using our milling machine, CAD/CAM software, and precise digital impression system to deliver one-visit dental crowns in Beachwood, OH. Made from our high-quality materials, you can rest assured that it will continue providing your tooth with protection for several years to come.
Why Choose Orange Place Family Dentistry for Dental Crowns?
Same-Day
Dental Crowns
High-Quality
Dental Materials
Putty-Free
Digital Impressions
What is a Dental Crown?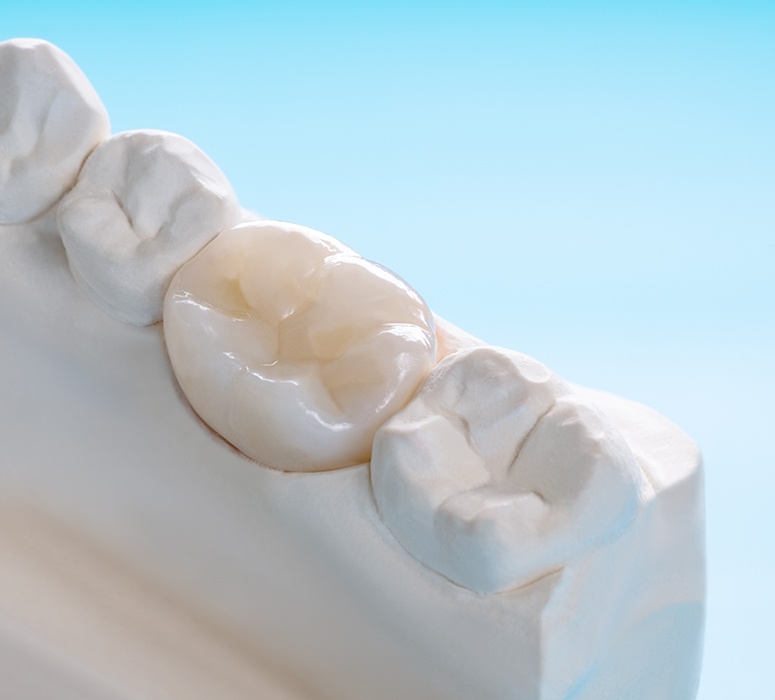 A crown is utilized to restore a tooth back to its normal size and shape. This process will improve both the appearance and feel of the tooth. A crown is often recommended to cover and support teeth that contain large fillings where the remaining tooth cannot support the filling. Other uses of a crown include attaching a dental bridge, protecting a weak tooth from breaking, restoring a tooth that has been previously broken, and covering a dental implant.
Some reasons you may need a crown:
Your teeth are broken, chipped or cracked
You would like your teeth to look better
You need to replace decayed teeth
You need to strengthen and repair cracked teeth or teeth with large fillings
You have had root canal therapy
The Dental
Crown Procedure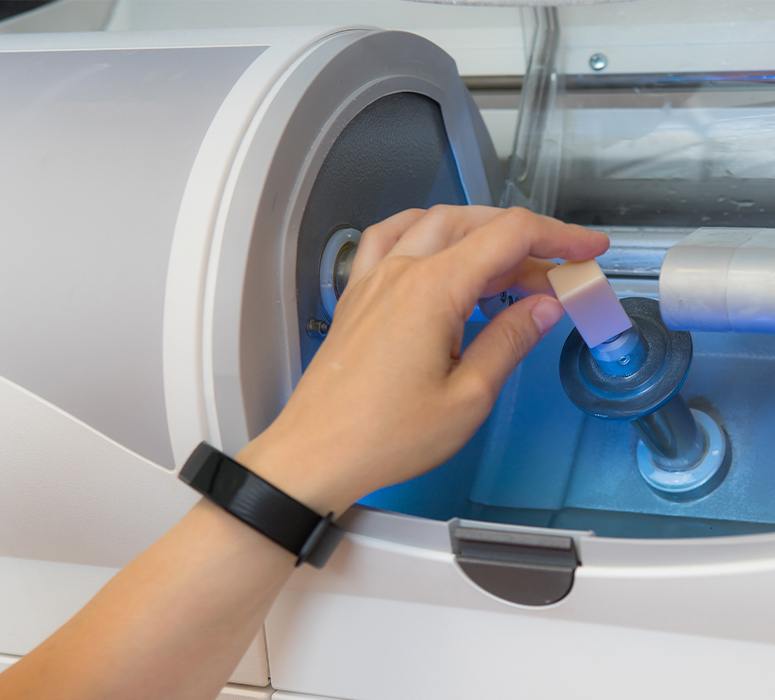 Receiving and fitting a crown typically requires two visits with Dr. Koops or Dr. Mollica in our Beachwood, OH dental office. At your first visit, we will remove any decay from your tooth, shape the tooth, clean the tooth, and fit your tooth with a temporary crown. A digital scan of your tooth or teeth will be taken and the scan will then be sent to the dental lab to have your custom crown manufactured.
On your second dental visit the temporary crown will be removed by Dr. Koops or Dr. Mollica. After this, one of our doctors will fit and install the permanent crown on your tooth. Once your crown has been cemented into place, you will have a beautiful and complete smile back.
What Capabilities Do Dental Crowns Have?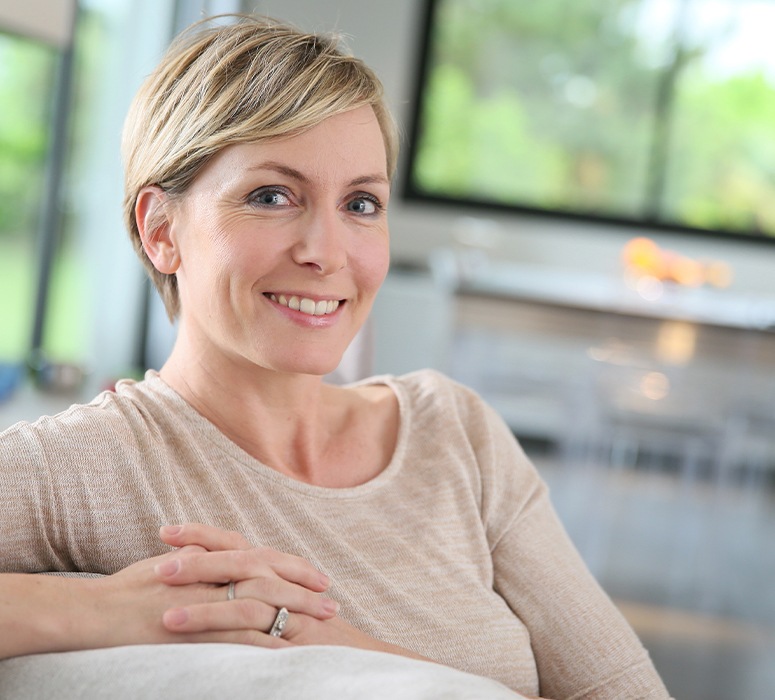 Dental crowns and dental bridges are reliable solutions for many dental issues. Mainly, they are utilized to handle major dental problems caused by trauma, disease, or accidents.
High-grade porcelain, zirconia, or gold are the materials typically used when making a crown or bridge. We use zirconia material for most of the dental crowns we create due to the strength and durability of the material. If you have a more serious problem, Dr. Koops and Dr. Mollica will often recommend using a higher-end material that is even stronger still.
Anywhere where damage has occurred to your teeth, possibly resulting in the loss of a tooth, where your tooth has broken due to excessive wear, or an old filling has worn down or fractured, a crown or bridge may be your best solution for long-lasting results.
Many people experience pain from their back teeth from a filling that has developed hairline cracks from chewing. A crown placed on this tooth will relieve the pain and aid the tooth in becoming fully functional again. When it comes to your front teeth, old fillings can become weak and look unsightly due to chipping and staining. A porcelain or zirconia crown and/or bridge may be a perfect solution for this situation.
Zirconia and porcelain crowns or bridges may be a suitable option in those cases where porcelain veneers are not. In teeth with root canal fillings, the weakened tooth can be strengthened by employing a crown.
Things that impact how long your crown will last include:
How well you care for your teeth
How much wear and tear your crown is exposed to
Whether you grind or clench your teeth
Whether you use your teeth as tools
Any of these factors can change the longevity of your crown and significantly impact the health of your crown as well as your other teeth.
The best advice for caring for your crown is to treat it like your other teeth by practicing good oral hygiene habits including brushing and flossing twice daily and keeping your regularly scheduled dental visits.
If you have any questions regarding crowns or bridges, please contact our dental office for information.