Periodontal Disease Treatment – Beachwood, OH
Tackling Gum Disease To
Restore A Healthy Smile
According to the Centers for Disease Control and Prevention, one out of every two adults in the nation has gum disease. Without timely treatment, this common oral health problem can cause permanent damage to your smile. At Orange Place Family Dentistry, we aim to diagnose and treat gum disease in its early stages to preserve your smile and maintain your oral health. If you're experiencing bleeding, tender, or receding gums, contact our dental office today for an examination to determine whether or not you need periodontal disease treatment in Beachwood, OH.
Why Choose Orange Place Family Dentistry for Periodontal Disease Treatment?
High-Quality Intraoral
Camera Imaging
We Accept
Dental Insurance
Experienced & Friendly
Dental Staff
Scaling & Root Planing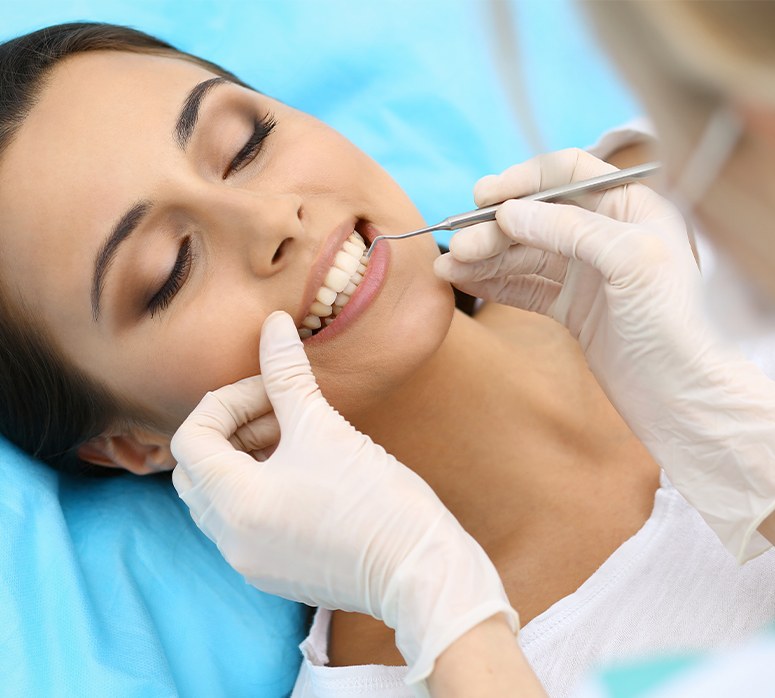 Scaling and root planing is a two-step process, also known as a deep cleaning, that we use to tackle the early effects of gum disease. Our goal is to reverse the symptoms, although this can't always be done, depending on how far the infection has progressed. First, we'll clear all of the plaque and tartar from the surface of your teeth as far down as the pockets of your gums. After, we'll smooth out your roots to allow them to healthily reattach to your gums and provide them with protection.