Clear Aligners/Braces – Beachwood, OH
Fast, Discreet, & Convenient
Orthodontic Treatment
Do you want to straighten your teeth but don't want to commit to having to wear metal brackets and wires for a year or more? Our team offers in-house customized orthodontic aligners, Invisalign treatment, and Six Month Smiles to help you discreetly and comfortably shift your teeth into their ideal positions. After treatment, not only will your smile be aligned, but the results will also improve your oral health. To learn more about the treatments we offer, schedule a consultation today to discuss clear aligners and braces in Beachwood, OH!
Why Choose Orange Place Family Dentistry for Clear Aligners/Braces?
In-House
Clear Aligners
Six Month
Smiles Available
Discreet Orthodontics
For Teens & Adults
Keep it Straight®
Clear Aligners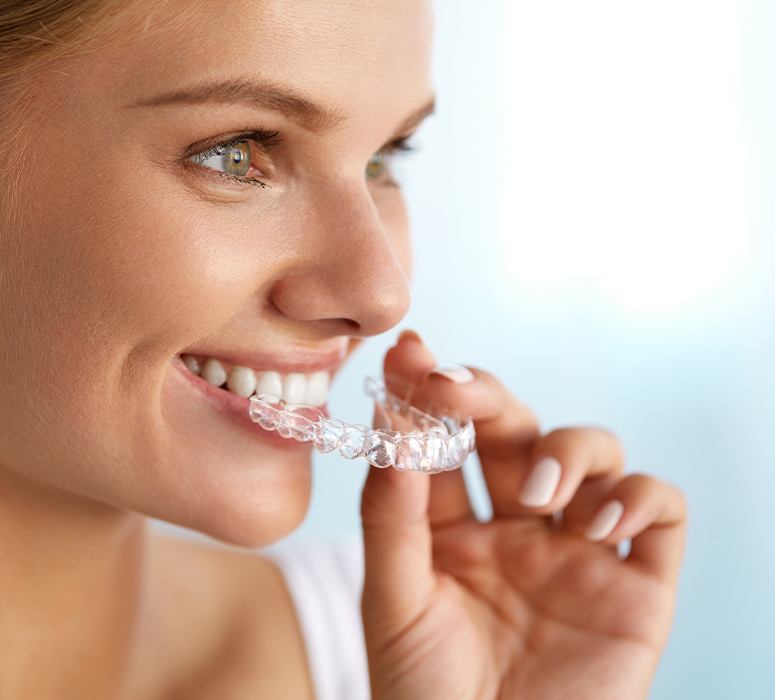 We make orthodontic treatment more convenient than ever by offering custom-crafted, clear orthodontic aligners right here under our roof. That means that you won't need to wait in order to begin treatment. Once we determine that you're a good candidate for the procedure, we'll walk you through your customized treatment timeline and get to work on crafting your trays ourselves. Before sending you on your way, we'll show you how to use and maintain your aligners throughout your treatment.
Custom In-House Clear Aligners vs. Invisalign®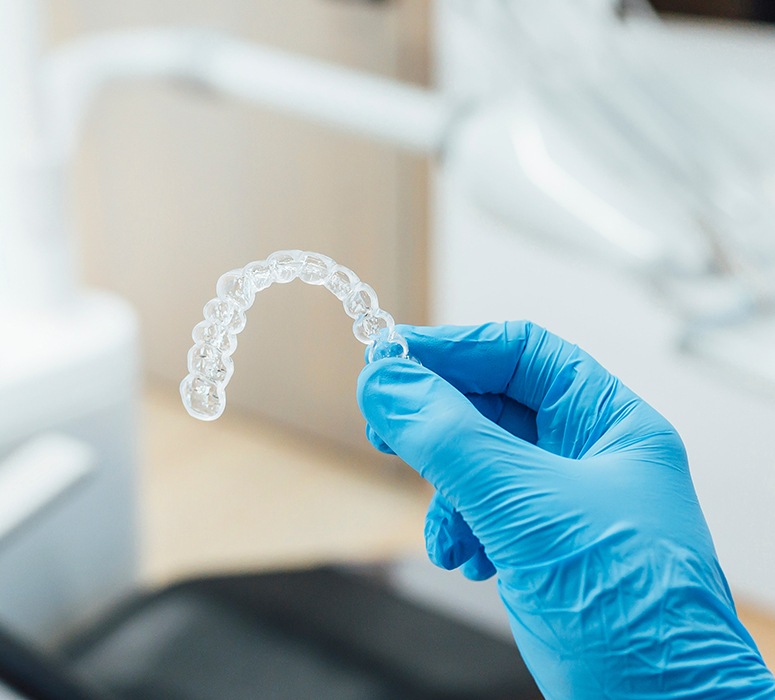 Our in-house clear aligners are made just for you, exactly to our specifications. Unlike Invisalign treatment, we are able to control every aspect of your orthodontic care, including making sure that your trays fit perfectly and provide you with the best possible results. Using our 3D in-house printer, we're able to make your trays faster as well, meaning that you can start your treatment right away instead of having to wait for weeks to have them delivered to our dental office.