Dental Team – Beachwood, OH
Our Team Can't Wait
to Meet You!
With the help of our kind and educated team members, serving you the best dentistry is possible at Faist & Koops Family Dentistry. They are always happy to answer questions about your treatments, financing, and scheduling, so feel free to let them know if you need help or guidance. Without them, our dental office wouldn't be what it is today, so we hope you give their detailed, yet brief bios a look below to learn more.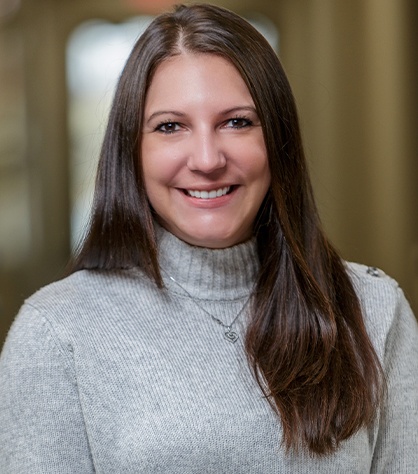 Jennifer, Practice Manager
Jennifer actually went to cosmetology school at first. Starting out as a receptionist for a hair salon, she eventually transitioned into a similar position at a dental office. That's when her entire career path changed! Over the past 15 years, she's been a dental assistant, a treatment coordinator, and eventually a practice manager. Today, she enjoys everything about her job, especially working alongside such wonderful patients and team members. Her ultimate goal is to create a peaceful environment for everyone who walks through the front door.
Jennifer married her amazing husband Mike in 2015, and they have a beautiful blended family that includes two sons named Aidan and Christia.. They have two resident dogs as well named Gibby and Johnny Cash, along with various foster dogs that come through. Outside of work, you can typically find her enjoying her camper in Orwell, OH, fishing, cooking meals on the fire, and watching the sunset. She also regularly donates her hair with Locks of Love!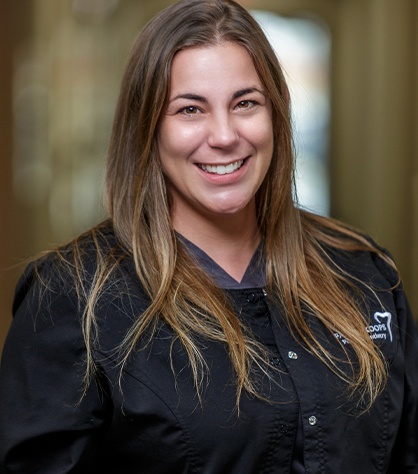 Dawn, Front Desk
Dawn has been working in the dental field for well over 15 years so far, and she loves being able to help people smile! She has her practical nursing license and studied at the CIDMA (Cleveland Institute of Dental-Medical Assistants). Her time spent as a nurse in long-term care instilled in her a deep sense of compassion, which she has brought back with her to the oral healthcare world.
An Eastlake native, Dawn is married with two daughters, one son, and two dogs. In her spare time, she enjoys crafting, hiking, gardening, reading, camping, and (of course) being with her family.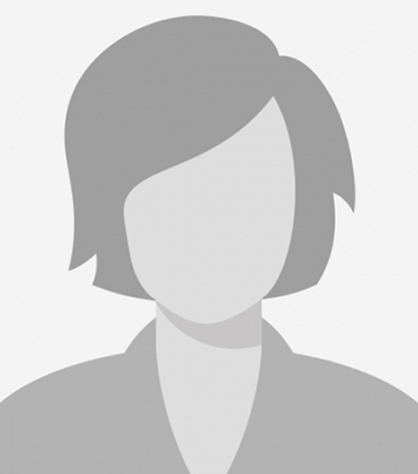 Amanda, Front Desk
Amanda studied at both Lakeland Community College and Ohio University before joining the dental field. Although she is relatively new to our team, her love for warmly greeting patients make her the perfect fit for her position! When asked her favorite part about her job, she shared that it's welcoming each patient and having the opportunity to learn and grow within our practice.
Outside the office, you can most likely find Amanda with her daughter, Alyssa, boyfriend, Jesse, and four fur babies. She also enjoys traveling, running, hiking, doing yard work, and going to the beach. One thing you may not know about her is that she is in the United States Army as a reservist.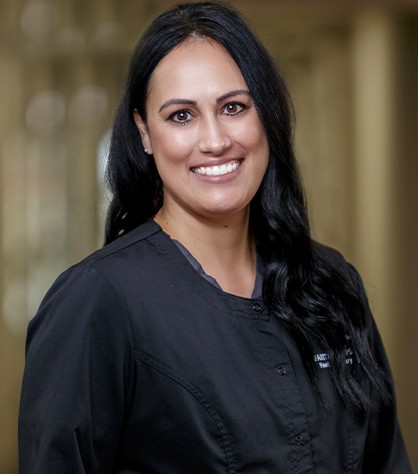 Rebecca, Expanded Functions Dental Assistant
Rebecca is brand-new to our team, but her overall dental career spans nearly 20 years. She hails from the Fremont area and studied at Case Western Reserve University. As one of our assistants, she always looks forward to helping patients achieve beautiful smiles!
At home, Rebecca is married with five children – three boys and two girls. Her favorite hobby outside of work is running. In fact, she completed her very first marathon when she was 30 years old.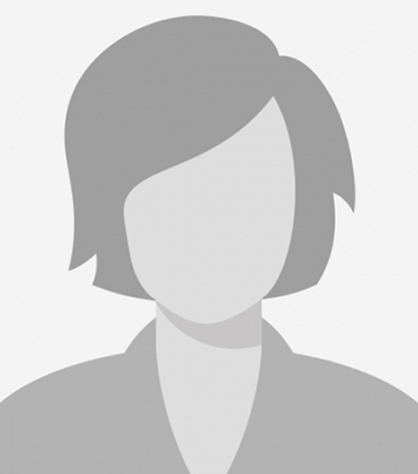 Tylaia, Dental Assistant
Tylaia's hometown is Cleveland, and she completed her formal education at the Cleveland Institute. Today, she has over four years of hands-on experience under her belt and is certified in BLS and nitrous oxide. Since joining our team, she has thoroughly enjoyed the opportunity to help each patient find pride and joy in smiling again!
Here's an interesting fact about Tylaia: she is the second youngest of eight kids! Although she doesn't have any children of her own, she does have a loving, friendly dog, Diamond. Outside of dentistry, her pursuits include reading and writing. In fact, she hopes one day to start a publishing company for young writers in need of guidance.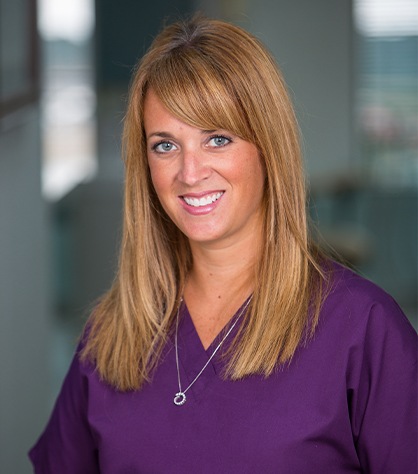 Ashlie, Registered Dental Hygienist
Ashlie studied dental hygiene at Lakeland Community College, and she's been working in oral healthcare for well over 15 years so far. What she enjoys most about her position is helping such wonderful patients improve their dental health!
Ashlie is married to Aaron, and they have a blended family that includes their daughter Addison, their son Austin, and her stepson Justin. Away from work, she really enjoys traveling, cooking, and spending plenty of quality time with her loved ones.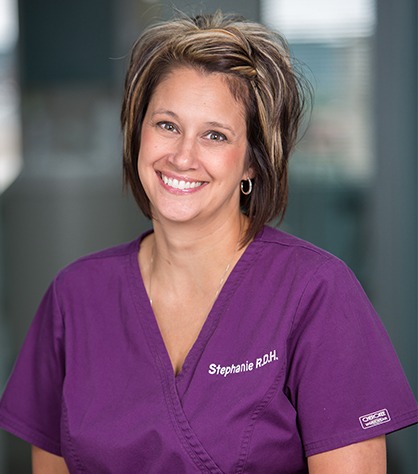 Stephanie, Registered Dental Hygienist
Stephanie has been a part of our team for nearly two full decades now, and her overall career in dentistry spans close to 30 years! She loves helping people as a hygienist and forming meaningful relationships with her patients.
Away from the dental office, Stephanie is married with four children. Her family is a very competitive group that always looks forward to playing games together. They live on 10 acres and raise chickens and ducks. You can often find her walking her dogs Murphy and Bentley, swimming, and baking. Her kids have various gluten, dairy, and egg restrictions, but she always looks forward to experimenting with new recipes.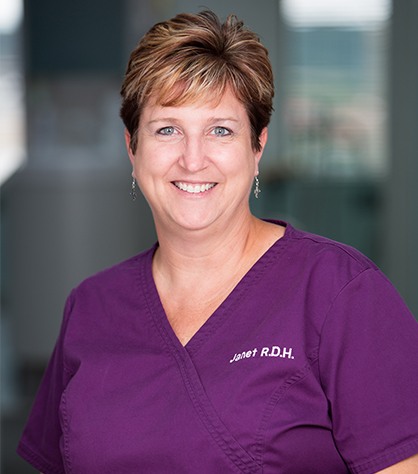 Janet, Registered Dental Hygienist
Janet has been working in the world of dentistry for almost 40 years so far, with most of that time spent right here at our dental office. She studied dental hygiene at Lakeland Community College and has her EFDA, nitrous oxide, and local anesthetic certifications. Today, what she enjoys most about her position is developing relationships with patients over time while giving them the best care possible!
Originally from Painesville, Janet has two lovely girls who have given her four grandchildren. Outside of dentistry, she is a full-time realtor and loves camping and sewing. Eventually, she's planning on being a full-time RV-er as well.