Dental Team – Beachwood, OH
Our Team Can't Wait
to Meet You!
With the help of our kind and educated team members, serving you the best dentistry is possible at Orange Place Family Dentistry. They are always happy to answer questions about your treatments, financing, and scheduling, so feel free to let them know if you need help or guidance. Without them, our dental office wouldn't be what it is today, so we hope you give their detailed, yet brief bios a look below to learn more.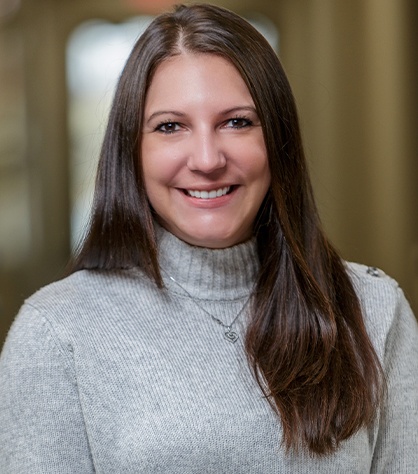 Jennifer, Practice Manager
Jennifer actually went to cosmetology school at first. Starting out as a receptionist for a hair salon, she eventually transitioned into a similar position at a dental office. That's when her entire career path changed! Over the past 15 years, she's been a dental assistant, a treatment coordinator, and eventually a practice manager. Today, she enjoys everything about her job, especially working alongside such wonderful patients and team members. Her ultimate goal is to create a peaceful environment for everyone who walks through the front door.
Jennifer married her amazing husband Mike in 2015, and they have a beautiful blended family that includes two sons named Aidan and Christia.. They have two resident dogs as well named Gibby and Johnny Cash, along with various foster dogs that come through. Outside of work, you can typically find her enjoying her camper in Orwell, OH, fishing, cooking meals on the fire, and watching the sunset. She also regularly donates her hair with Locks of Love!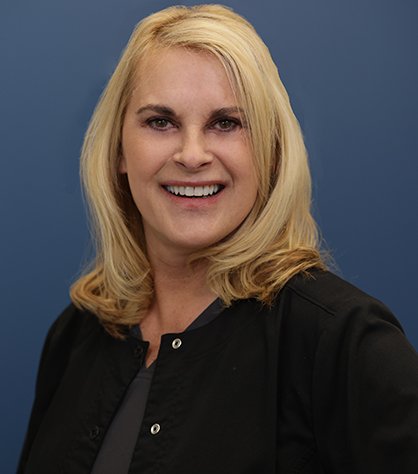 Sandra, Front Desk Coordinator
For Sandra, the best thing about her job is working alongside wonderful people. She is originally from Painesville and graduated from Mentor High School.
Sandra has been married for more than 35 years now, and she has three children and three grandchildren. In her free time, her favorite things to do are camp and travel. Here's an interesting fact about her: she loves forensic science!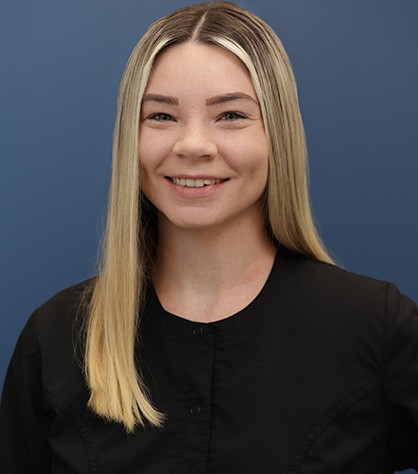 Crystal, Dental Assistant
Born and raised right here in Ohio, Crystal loves using her training and passion for dentistry to help her friends and neighbors smile brighter! After working as a cosmetologist for seven years, she decided to change career paths and work in the endodontic side of dentistry. She completed her studies at Assist to Succeed and currently has more than four years of experience.
Crystal and her firefighter husband tied the knot on February 22, 2020. Together, they have two fur babies, Winston and Gretchen. Some of her favorite things to do outside the office are trying new sushi restaurants and having game nights with friends and family. Here's something you may not know about her: she visits Disney World at least once a year!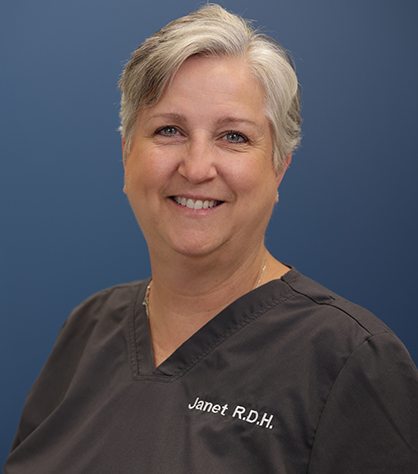 Janet, Registered Dental Hygienist
Janet has been working in the world of dentistry for almost 40 years so far, with most of that time spent right here at our dental office. She studied dental hygiene at Lakeland Community College and has her EFDA, nitrous oxide, and local anesthetic certifications. Today, what she enjoys most about her position is developing relationships with patients over time while giving them the best care possible!
Originally from Painesville, Janet has two lovely girls who have given her four grandchildren. Outside of dentistry, she is a full-time realtor and loves camping and sewing. Eventually, she's planning on being a full-time RV-er as well.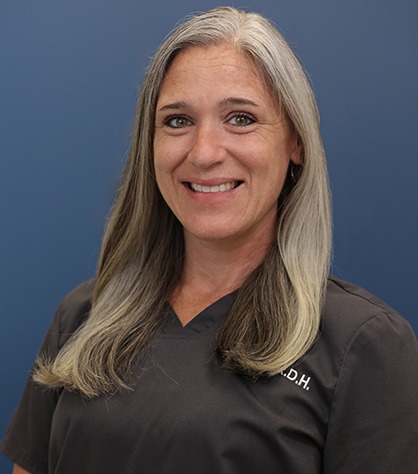 Melanie, Registered Dental Hygienist
Melanie has an impressive 14+ years of experience in the world of dentistry. She attended Lakeland Community College and has completed additional training in medical emergencies and CPR. When asked, she said the best thing about her job is helping patients maintain a beautiful, healthy smile!
Melanie has one son and one grandson. In her free time, she enjoys camping, kayaking, hiking, swimming, and watching Cleveland sports (Go Browns!).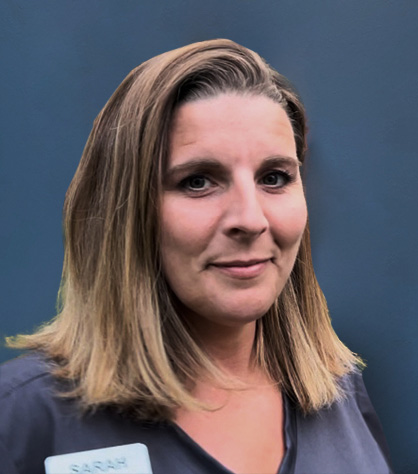 Sarah, Dental Hygienist
Sarah has more than 15 years of experience in the dental field. Her journey to becoming a dental hygienist began at Lakeland Community College, where she graduated with honors. She is also BLS certified and has extensive experience in periodontal health. When asked what she loves most about her job, she shared that it's the relationships she has built with her patients and co-workers!
Sarah and her husband, Mike, have been married for over 20 years. Together, they enjoy listening to music, spending time with their dog, Zoey, being active, and traveling. In fact, she loves fun excursions like snorkeling in the Caribbean Sea, climbing the pyramids at the Mayan ruins in Mexico, and taking helicopter rides!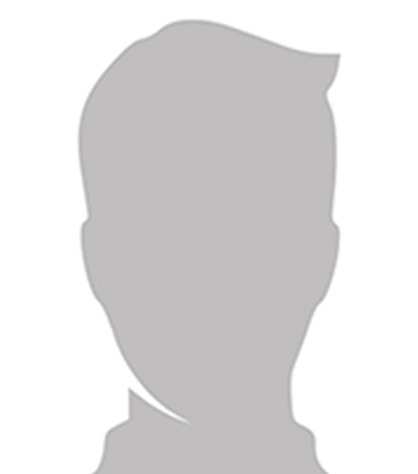 Ben, Dental Hygienist
Although Ben is originally from Buffalo, New York, he chose to complete his studies here in Ohio. In fact, he attended Cuyahoga Community College and Johnson & Wales University before enrolling in the Masters of Public Health Program at Ohio University. Now, he chairs the advisory committee for a local college's dental hygiene program as well! As for what he loves most about his job, it's the patients and the great people he works with at Orange Place Family Dentistry.
Ben and his wife got married in 2020 and are expecting their first child in November of 2023! As for hobbies, he enjoys reading and running as much as he can. Here's a fun fact about him: he went skydiving once, and he passed out for about 30 seconds after the parachute opened!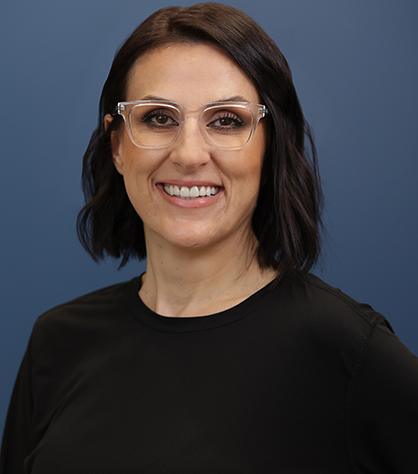 Marija, Dental Technician
For two decades now, Marija has dedicated her days to helping others achieve healthier, more beautiful smiles. In addition to the freedom and creativity of her job, she also thoroughly enjoys continuing to learn new things and develop her skill! Originally from Yugoslavia, she attended college in Serbia before eventually residing in Ohio.
When she isn't at our office, you'll most likely find Marija spending time with her husband, Nick, and their daughter, Ana. Her other interests include outdoor activities, art projects, makeup, music, interior design, and fashion!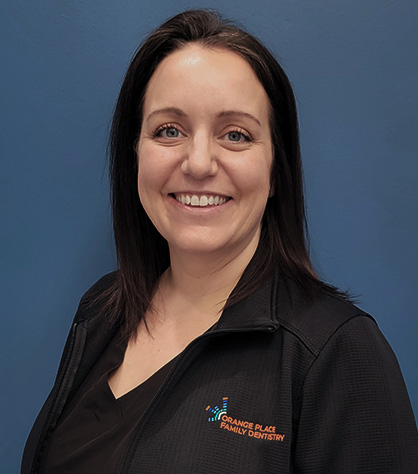 Sarah, Appointment Coordinator
Sarah is an Ohio native with over 13 years of experience in the dental field! Throughout her career, her favorite part of her job has been working with patients and helping them throughout their journey to their healthiest, happiest smile.
With her husband, Sarah has three children and a Golden Retriever, Erie. She loves spending her time outside the office with family, boating, gardening, hiking, and exploring new playgrounds with her kids. Here's a fun fact about her: she used to be a dog groomer!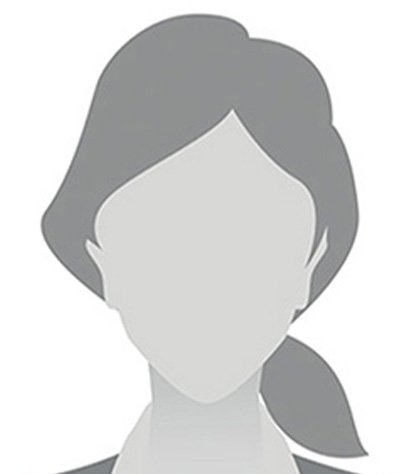 Kayla, Expanded Functions Dental Assistant
Kayla began her dental career in high school! In addition to taking dental assisting classes in her junior and senior year, she completed an internship in her final semester. In 2018, she began her studies at Case Western Reserve University and earned her expanded functions license. When asked what she loves most about her job, she shared that it's interacting with patients.
Kayla and her husband have two dogs, Simba and Taz. Since she volunteers at Cuyahoga County Animal Shelter, there is sometimes a foster dog in the mix too. Here's a fun fact about her: she's been on eight cruises (and counting!).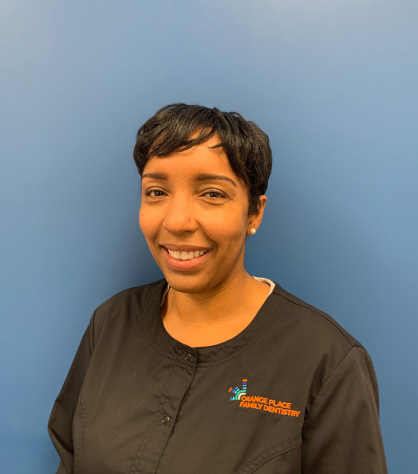 Tiffany, Expanded Functions Dental Assistant
Tiffany was born in Jacksonville, NC. She graduated from Case Western Reserve University before studying at the Cleveland Institute of Dental and Medical Assistants. Through her education, she became coronal polishing and X-ray certified as well as earned her certificate as an Expanded Functions Dental Auxiliary. With over two decades of experience, she loves helping around the office and ensuring our patients have an amazing dental experience. Renewing people's teeth is what makes her smile!
When she isn't at the office, Tiffany spends time with her family and loved ones. She has three wonderful boys who are incredibly active in school and their community. Together, they love watching comedy movies and participating in outside activities. While she likes jogging, singing, playing her guitar, and swimming, Tiffany also has a fascination with castles and enjoys traveling to visit them when she has the chance.